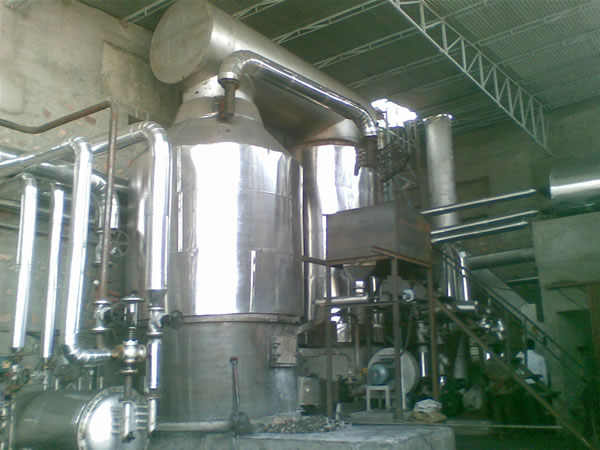 Introduction
Zen Industrial Engineers Thermic Fluid Heater economically and efficiently replaced dominating steam heating and electrical heating system since two decades. In this system by using thermic fluid you can go upto 350° centigrade, very easily at atmospheric pressure because this system is pressure less. We use pump for circulation only. This system is out side purview of Indian boiler regulation. It also eliminates other problems like corrasion, scaling etc. since no water is used.
Construction
Zen Industrial Engineers Coal /Coal cum Husk / Wood / Agro waste / Baggass / Petcoke fired Thermic Fluid Heaters are designed & developed to minimise the cost of production.
The increasing cost of furnace oil day-by-day and unreliable supply created the need for an alternative fuel to be used in the Thermic Fluid Heating system.Zen Industrial Engineers has come up with new design and model in the system such as-
v Vertical four pass :- Capacity 4 Lac K. Cal / Hr to 30 Lac K. Cal / Hr
v Vertical three pass :- Capacity 1 Lac K. Cal / Hr to 6 Lac K. Cal / Hr
v Capacity Enhancement Package.
The Thermic Fluid Heater is combination of Furnace and Radiative Heat Exchanger
Unique Design Features
Reduced Excess Air: Radiant Heat Exchanger above furnace absorbs total heat produced due to radiation and keeps furnace cool. So there is no need to provide excess air to keep furnace below 800° C. This increases Thermic Fluid Heater efficiency.
Air Pre-heater: Primary fresh air from FD fan is passed through air pre-heater to absorb the waste heat in the flue gases, which results in further increase in fficiency.
Balanced Drought System: Means minimum infiltration of unwanted air through fire door. We achieve this by passing all the air required for combustion through air pre-heater. thus maximum heat recovery from flue gases take place in air pre-heater and rated efficiency is assured.
Secondary Air System: Secondary air for secondary combustion from SFD circulated to jacket type furnace works as an air insulator and coming out from nozzle. this air burns all volatile gases which otherwise get escape with flue gases. This results in increase in its efficiency.
4 Way Safety
v In Case of Power Failure
Standby Diesel Engine or Generator
Set Keeps Thermic Fluid Moving to
avoid Oil Cracking.
v In Case of Thermic Fluid
Temperature Goes Beyond set limit.
Temperature Controls Switch
off the Fan
v In Case of Thermic Fluid Pump
Motor Trip / Stops Electrically
Interlocked Cuts off ID Fan
v In Case of Low Thermic Fluid
Level in Expansion Tank
There Will be Pressure Drop in
the Pressure Gauges.
v Differential Pressure Protection